SPECIAL REPORT: Health and Fitness News for
Women & Men Over 40...
IS IT ACTUALLY POSSIBLE TO
Latest Science Uncovers How to Incinerate Fat and Sculpt Lean Muscle and Reverse The Aging Process... Just by Thinking Differently!
I know it sounds impossible - even ridiculous! But hear me out, the truth might just surprise you...
and change your life forever.
Understanding and implementing this easy mind hack strategy helps men and women over 40...
Reduce Age-Related Inflammation
Gain Better Blood Sugar Control
Increase Memory and Focus
Restore a Sluggish Metabolism
Look, Feel and Think Years Younger
If you are over age 40 and have begun experiencing the sudden signs of premature aging, weight gain, reduced energy and sex drive, and a serious loss of muscle...
According to modern sports psychologists, EVERYONE of us keeps a mental picture of what our "ideal body" -- our ideal self looks like in our minds.
THE ONLY PROBLEM IS for the vast majority, the reality rarely matches up with what's in their mind's eye, does it?
There's a gap... sometimes A RATHER LARGE GAP.
And as we age the gap gets even larger.
Imagine if the front tires of your car were both facing in different directions. One wants to go right while the other wants to go left.
No matter how much you gun the engine, you're not going anywhere!
It's exactly like that with your body. You want to be fit, lean and sexy and may even be working on it...
but if your mind and body aren't in exact alignment...

Now, here's YOUR OPPORTUNITY to discover how to easily align "the outside with the inside" for extraordinary results faster than you ever thought possible.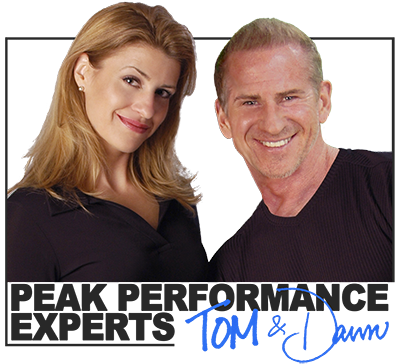 We're Tom & Dawn Terwilliger
As #1 bestselling authors, motivational speakers, and recognized as two of the world's top fitness professionals and "Mind Body" Experts…
(and, we've been married for over 22 years!)
…We know exactly how to align mind AND body for extraordinary results.
We live it every day, which is why in our 40s and 50s we're still fierce fitness competitors, models, and sought after performance coaches to some of the wealthiest people in the world.
I've competed and won, at the highest levels of physique competition, including twice in the Superbowl of bodybuilding, the Mr. Olympia competition.
Not to mention winning the coveted Mr. America title.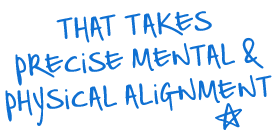 I've also had the opportunity to work with celebrities such as Regis Philbin, Cindy Crawford, Eddie Murphy, Gregory Hines, and Howard Stern.
For the past 25 years, my wife, Dawn has been a fitness model and competitor. She's also an Exercise Physiologist and Psychological Kinesiologist and an in-demand certified personal trainer and coach to celebrities, models, professional golfers, and movie stars.
Together, we've been featured in DOZENS of fitness books, magazines and videos, hosted TV shows on Fox Sports Net and ESPN...
Most importantly we've helped THOUSANDS of committed women and men just like you, produce EXTRAORDINARY results in their lives and with their bodies.
All that being said, the truth is at 45 and 59 years young, we have the same struggles you have.
We face the same mental and physical challenges you do.
In fact - there was a time not all that long ago that my "Mindset" was so far from fit and healthy that I thought I would never, ever be able to change it...
WE DID... and so can you.
The real difference is our MINDSET.