Two Digital Books (102 Pages Each): The Max Mind Lean Body Method is the powerful and proven method for finding the balance between the Yin Yang and producing extraordinary anti-aging, weight loss, muscle building and rejuvenation results in the body, mind and spirit.
"A Physical & Mental Shift Towards A Younger More
Energized Way Of Looking, Feeling And Thinking."
Separate products for MEN & WOMEN: There are some important subtle differences in phraseology PLUS topics that are specific to men and others for women. Both versions are sold together at one low price.
The Max Mind Lean Body Method brings together the proven high intensity results producing strategies of modern body sculpting and the rejuvenating longevity practices of the ancient Far East embedding integration between mind and body.
The Fitness Training portion of the MMlb Method is all about reclaiming youthful power, destroying limiting beliefs and developing new inner and outer strength. The MMlb Method progressively elevates the workout focus and intensity over a short period of time creating acute and measurable physical changes (transformations) matched by palpable mental shifts.
The Meditation Element of the MMlb Method builds upon the proven health and rejuvenating effects of the ancient Qi Gong meditation practices. The regular practice of short periods of meditation immediately following the MMlb workout serves to shut off the production of catabolic hormones like cortisol and begins flooding the cells of the body and brain with rejuvenating oxygen. It slows the brain, elevates the spirit and refocuses the mind.
Nutrition Road Map: In order to develop new, healthy, strong, and lean muscle and recapture a more youthful and vibrant appearance and energy level, you need to embrace a set of strategic rules. These key principles will never change, no matter how much or how little calories you consume.
Tom & Dawn Terwilliger
Health and personal development entrepreneurs, Tom & Dawn Terwilliger have dedicated 35 years in the areas of fitness, weight loss and mindset training. You'd be hard pressed to find a more experienced, sought-after and recognized couple: married and business partners for over 25 years.
They've written two #1 bestselling books, spoken to audiences in the thousands, owned several successful health clubs and have been featured in countless fitness magazines, including Muscle & Fitness, Flex, Muscular Development, Men's Health, Women's Health and Shape.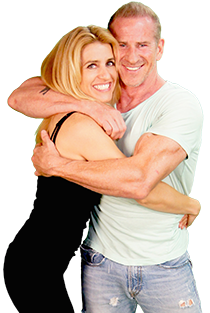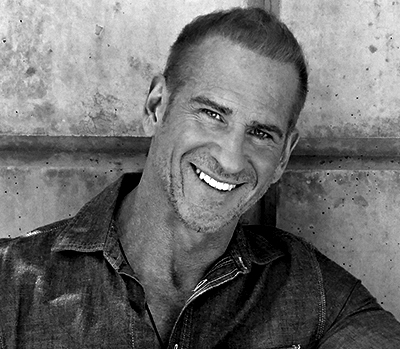 Tom is a former Mr. America winner, Mr. Olympia competitor and the recipient of the 2017 AAU Legends Award. He was the host and co-producer of the popular Fox Sports TV series, MuscleSport USA for over 16 years. Known as "The Celebrity Trainer" in New York, Tom had several A-listers in his stable of personal clients. Today, Tom coaches some of the top fitness competitors in the world. In his mid-50s, he's still one of the fittest men in America and considered a leading authority on the subject of Motivation and MINDSET Training.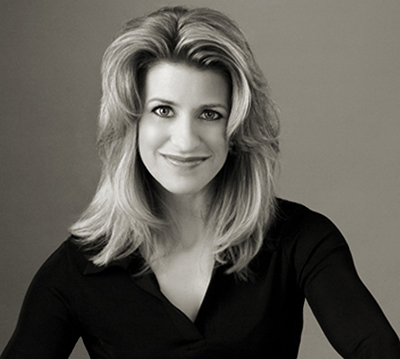 Dawn brings not only her formal education as a Kinesiologist, graphic artist and designer to the team, but also her passion and experience as a fierce fitness competitor and sports model. Dawn has been featured in a number of fitness books, magazines and infomercials. Together with her husband Tom, she hosted the long running main-stream radio show, America's Personal Fitness.
Today in her mid-40s, Dawn continues to remain a leading authority in the health and fitness community inspiring a generation of women over 40 to take off the weight, get passionate about being strong and fit and be the best they can be.
Together, their mission is to reach and positively impact the lives over a million men and women over age 40 with the Max Mind Lean Body Method.
Banners are on their way!
Empower Your List: Webinars, Podcasts, and Facebook Live
Yes, we have email swipes available for your marketing use, but let's do this right!! As you know, "word of mouth" is the most powerful marketing you can create. So, let's get the word out together. We're available for a more personalized approach - let's do a webinar, podcast or Facebook Live together!
Tom and Dawn are available at info@maxmindleanbody.com
Include "WEBINAR MARKETING" in the subject line.
To start promoting Max Mind Lean Body Method, you need to be a registered user of Clickbank. They track all referrals and purchases and send out your payments every week. If you don't have a Clickbank account, you can join for free by clicking here.
Once you have your Clickbank account, replace "XXXXXXX" with your account nickname (your affiliate ID) in one of the links below, copy it and promote it all over the internet!
--- VSL VERSION ---

https://hop.clickbank.net/?affiliate=XXXXXXX&vendor=maxmindset&page=1
---
--- TEXT VERSION ---

https://hop.clickbank.net/?affiliate=XXXXXXX&vendor=maxmindset&page=2
A Note From The Terwilliger's
We know you are a great marketer but if you have a product or product idea you would like to bring to market via Clickbank or beyond, we can help. Just reach out and let's see how we can make that happen. (Serious inquiries only)
Contact us at support@highachieversuniversity.com
Include "PRODUCT IDEA" in the subject line.
We appreciate you... THANK YOU for your support!